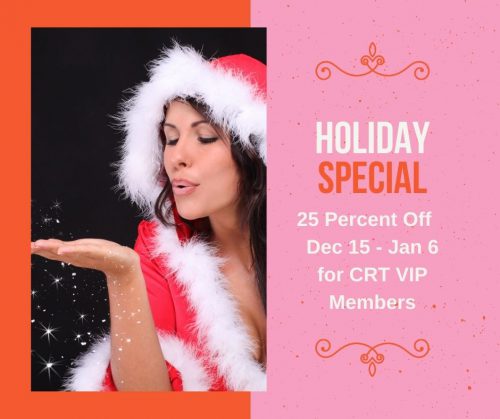 25% Off for Cash Checkouts
20% Off for Credit Card Checkouts
For CRT VIP Members Who Stay
December 15th through January 6th
Use Promo Code: CRTHOLIDAY20
Reserve directly with the hotel, and pay cash at time of checkout. Do the math you can stay in a SL room for as little as $45 plus free tico breakfast!
The weather in Costa Rica is incredible during these dates so see you for Christmas Eve and Day, plus New Years Eve and Day
Happy Holidays! Bill & the Sportsmens Lodge Staff
Guests must present valid CRT VIP card at check-in to receive discount. Each person needs to be a member "on their own" to receive this, or any other CRT VIP discount. Existing reservations will be honored at the discounted rate. Offer is not available for guests who book through a third party website or travel agent. Guests must pay cash at time of checkout, to receive the full discount.
https://sportsmenscr.com/rooms/