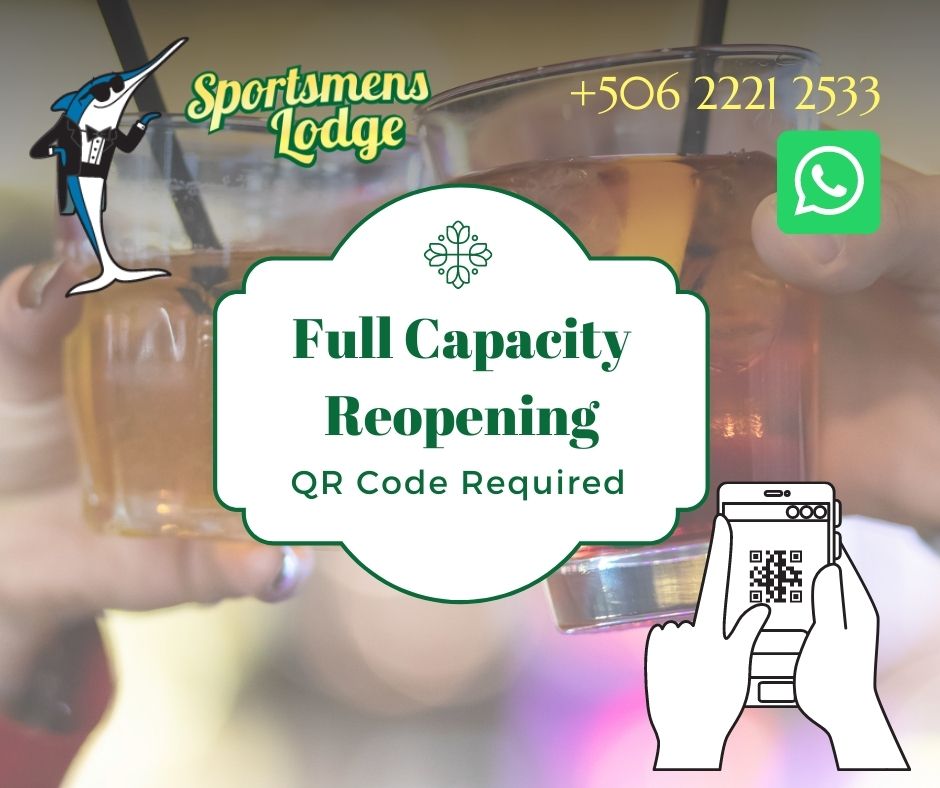 Sportsmens Lodge is pleased to announce that starting tomorrow, January 4th the bar and restaurant will be open at 100 percent capacity. In compliance with local health regulations, all customers are required to present a valid QR code, issued by the Ministry of Health.
Please note that tourists receive the QR code as part of the Health Pass (Pase de Salud Costa Rica). Please keep the printed copy of your health pass or QR code on your phone after passing through customs upon arrival in Costa Rica. You will need to present it for scanning by security at the entrance to the Sportsmens Lodge.
Alternatively, visitors from the United States may present their COVID-19 Vaccination Record Card, issued by the CDC.
https://sportsmenscr.com/contact-us/